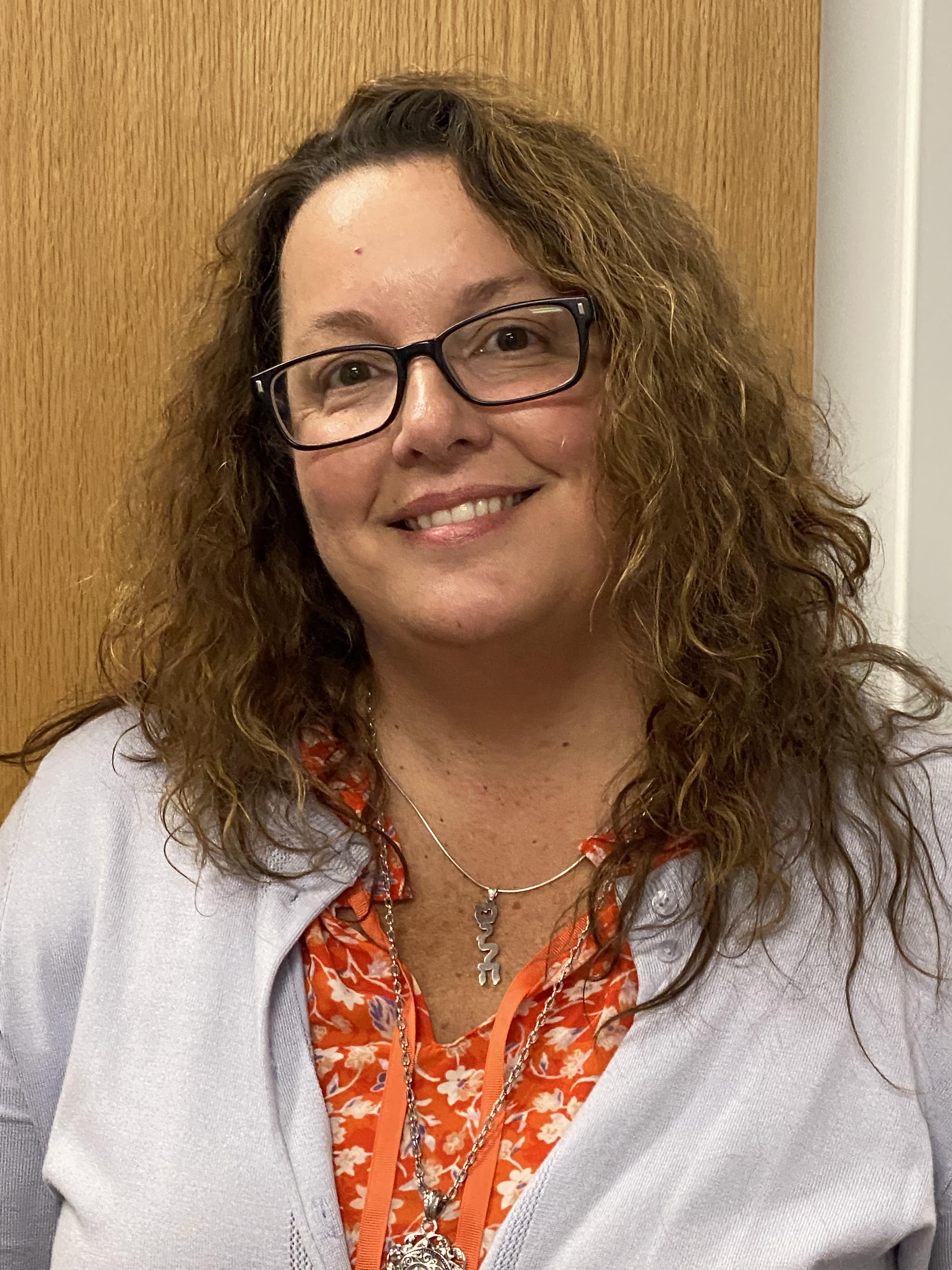 Welcome to Mrs. Tyla Moody's page!

Prior to joining the Sand Hill-Venable community, Mrs. Tyla Moody had served the students and families of Buncombe County as an assistant principal and as an educator of exceptional children for a total of 21 years. She grew up in a family of educators, and has pursued multiple master's degrees, embodying her desire for students to be lifelong learners.

"The overall success or failure of society depends on how much importance that society places on education," she said. "It can be pivotal for children as they become young adults, and my goal is to support them as they grow and learn. I am looking forward to meeting the children and supporting them and their families through this very strange and unusual school year. We're making sure to keep everyone as safe as possible. I look forward to meeting the staff and families, working with them to move forward as a whole community."
Hi! My name is Laurel Stolte, and I am excited to be the assistant principal at Sand Hill-Venable. It is an honor to be part of such a dedicated and diverse community, and I look forward to getting to know each of you this school year! My goal is to support each of us in creating the safe, strong school community that will allow us all to grow as learners and contribute to our world. Please contact me at laurel.stolte@bcsemail.org or by calling the school if there is anything I can do to support you. I speak both English and Spanish; please feel free to reach out in the language that is most comfortable for you.
A little bit about me:
I grew up in east Tennessee and am happy to be returning to the area; I love the mountains and am looking forward to spending more time with my family. I have been working as an educator for over 18 years and have taught K-12 reading, English as a Second Language, Spanish, and social studies in Tennessee, Colorado, North Carolina, and even Ecuador. I have also worked with teachers to help them better support students from diverse cultural and linguistic backgrounds. Before coming to Sand Hill-Venable, I taught at Southwest Elementary School in Durham. Outside of school, I enjoy traveling and playing outside with my two children.
¡Hola! Mi nombre es Laurel Stolte, y estoy emocionada de ser la subdirectora de Sand Hill-Venable. Es un honor ser parte de una comunidad tan dedicada y diversa. ¡Espero conocerlos a todos este año escolar! Mi objetivo es apoyar a cada uno de nosotros en la creación de una comunidad escolar segura y fuerte que nos permita a todos aprender, crecer y contribuir a nuestro mundo. Comuníquese conmigo a laurel.stolte@bcsemail.org o por llamar a la escuela si hay algo que yo pueda hacer para apoyarlo. Hablo inglés y español; no dude en comunicarse en el idioma que le resulte más cómodo.
Un poco acerca de mi:
Crecí en el este de Tennessee y estoy feliz de regresar a la zona; me encantan las montañas y espero pasar más tiempo con mi familia. He trabajado como educadora durante más de 18 años y he enseñado lectura, inglés como segundo idioma, español y estudios sociales en los grados K-12 en Tennessee, Colorado, Carolina del Norte e incluso Ecuador. También he trabajado con maestros para ayudarlos a apoyar mejor a estudiantes de diversos orígenes culturales y lingüísticos. Antes de venir a Sand Hill-Venable, trabajaba en Southwest Elementary School en Durham. Fuera de la escuela, me gusta viajar y jugar afuera con mis dos hijos.